I'm currently full of Chara-flavoured inspiration and the result has been an icon-fest of epic proportions. A handful of these are ones I made a while ago, but most have been made in the last two days. Photographic sources include promotional shots, Chara's photo diary
and screencaps from her music videos, and have been combined in Photoshop with textures, type and photos from my own
reference collection. I'm not finished playing with the music video stills so I expect to churn out even more yet.
A little sample:




(
Read more...
Collapse
)
here
. This post is just to share other bits and pieces I did at that time.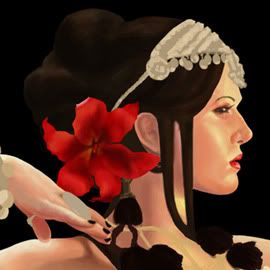 (
SEE MOAR >>>
Collapse
)
Coming next time... a couple of concept art pieces. :)
This is the next part in my update of old art. Last September I got really into digital painting and practising realistic colours and textures, and did the paintings
This is the first thing I created using the polygon modelling tools. I had an idea for a little house inside a tree stump that would be inhabited by bird or animal characters, and this is the bedroom. It's very simply built, but I think it still looks cute. :) I did some modelling of the outside of the treehouse too, but never finished it.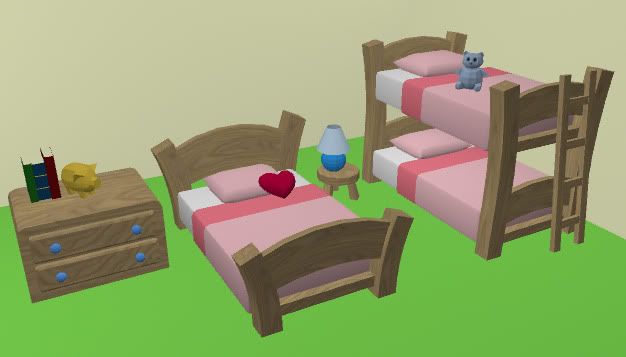 (
COME AND SEE MORE!
Collapse
)
I've recently felt the urge to update this journal with a load of artwork from the last year or so that I never got round to posting online for one reason or another. First of all I'm going to post some of the 3D models I created in Maya while I was learning the program between October 2008 and summer 2009. I taught myself from books, websites and video tutorials.
Here is the finished piece (just a photo I'm afraid, scanning A3 is a total pain, so I'm sorry about the murky edges):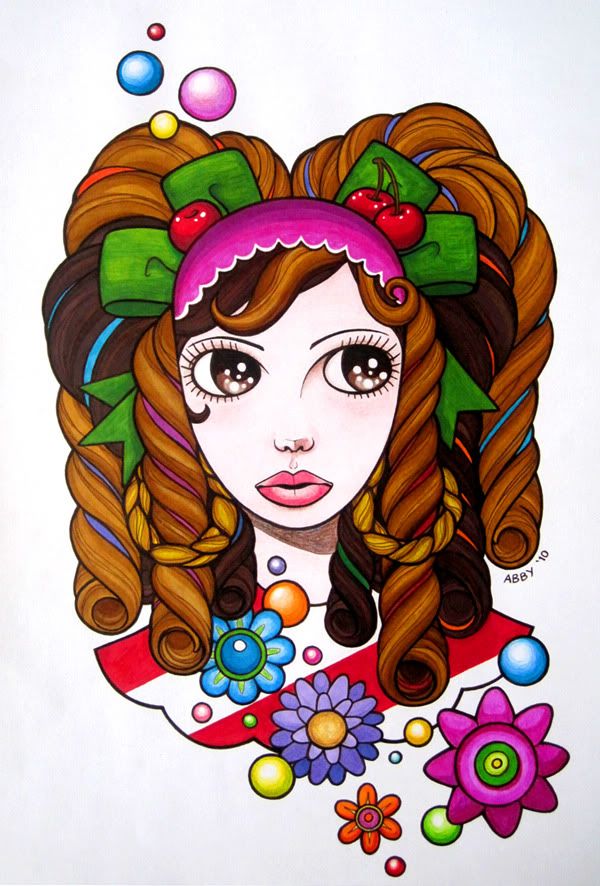 Linework is done in dark brown ink (Faber Castell Pitt artist pen) and the colour is Sharpie, Magic Marker and colour pencil.
It's a portrait of Chara (my eternal muuuuuuse <3) and the style is inspired by the Japanese illustrator
Macoto
, aka Makoto Takahashi, whose work I had been looking at the day before I started sketching. His images are extremely cutesy and girly, but I really like the flatness of his forms and the strong, stylised outlines. Mine is less cutesy but still totally girly. :P
Here's also the original
sketch
and the
linework
.
After a self-imposed art ban of three months or so, I felt like drawing again this week. I was glad I'd had the break because I was able to enjoy the process so much more than I had for a long time. Fortunately my skills hadn't shrivelled up through lack of use, but rather I was able to produce something I loved on the first try. :) I'm really happy with this piece and it was great therapy drawing it.
Current Mood:

artistic
really
happy with the results. :) It was actually a double breakthrough in that I also learnt to
blend
properly. Again, I nearly always use blocky colours with little tone and shading and thus very little actual 'painting' (which is fine sometimes but I was just being laaazy) so it was about time I tried something more sophisticated.
L-R:
For the first, I painted over one of my old b&w sketches of Chara; the second is another Chara portrait with more complex coloured lighting; and the third is my hand. All done entirely in Photoshop CS2 using my Intuos4 tablet.
Click for full image!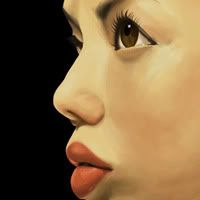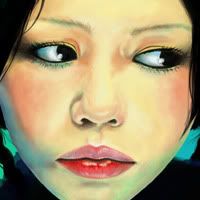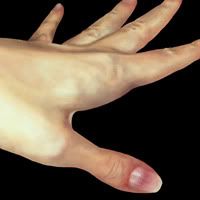 (
MORE! MORE! MORE!
Collapse
)
I had a pretty major artistic breakthrough this weekend: painting skin tones. In my entire life it's something I've never tackled properly; I've always either sketched skin in monochrome or just blocked in very simple colours. I was basically being lazy. So after looking at some inspirational artwork and some tutorials, I gave it a try and was
Current Mood:

accomplished
The Game
by Diana Wynne Jones which I read a couple of weeks ago. While I wasn't entirely satisfied with the book, I liked these characters and had a clear image of them in my mind that made me want to draw them. They're brothers who have many names, but are known to the reader only as Flute and Fiddle. One stands in the sun, the other in the shadows.
Wacom and Photoshop. Refs used for the instruments and hand positions.
Click for BIIIG versions.

The original sketch for Flute. I lost the one for Fiddle by being a retard with my files. And I really liked it. D:

These guys are characters from
Current Mood:

tired

Current Music:

Susumu Hirasawa - Kinchou
this
image of Miki from
The Machine Girl,
who I've been wanting to draw since I saw the movie because she kicks ass so hard.
Full image:

From left to right: a close-up/cropped version (which I can't decide if I like better than the full one), an early sketch and a WIP:



I'm loving drawing with the Wacom again, and this is something I drew on it last week. It's inspired by
Current Mood:

headachey

Current Music:

Fujifabric - Chronicle
Onion Man just sort of happened in my sketch book one day, and I couldn't stop drawing him after that. He lives in a flower pot in an overgrown garden. I've tried modelling him in Maya already (although he needs rebuilding) and I hope to rig him for some simple animations and eventually include him in a portfolio. The drawings show various different onion people.



I was thinking of creating a group of little bird characters for another Maya project, and this is one I quite liked:

A cat whose name is Lucky, because he's inspired by Chinese/Japanese lucky cat figures. He was intended as an animal companion for a Japanese girl character who I modelled in Maya (I'll post my work on her another time).

And finally, just some random critters I drew with my Wacom tablet shortly after buying it:

So finally, here in my artwork journal is a post of my actual artwork. To get things started here's a collection of sketches done over the last few months of various cute creatures and characters.
Current Mood:

content
Genius Party
(2007)
Director: Various (Studio 4°C)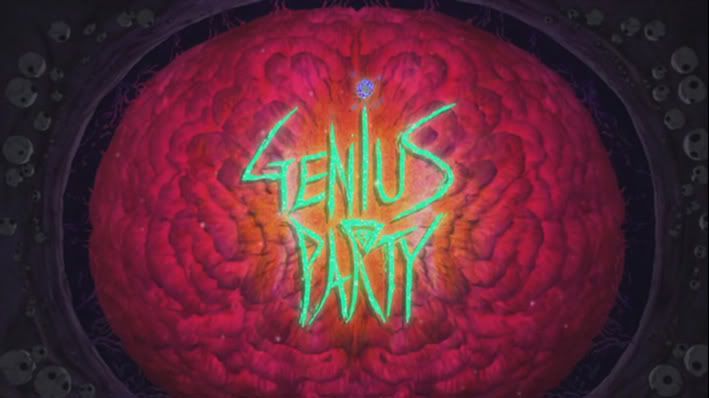 (
Review and screenshots
Collapse
)
Mind Game
(2004)
Written and directed by Masaaki Yuasa
Based on the comic by Robin Nishi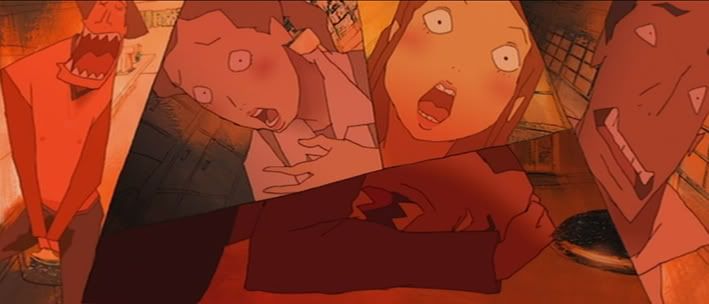 (
Movie musings and screenshots
Collapse
)